Program created by U-M professor adopts Weight Watchers model for mental health support
The Mood Lifters program brings adults together in peer-facilitated classes where they learn science-based strategies for improving their mental health.
Original article on Second Wave can be found here.
This article is part of State of Health, a series about how Michigan communities are rising to address health challenges. It is made possible with funding from the Michigan Health Endowment Fund.

While participating in Weight Watchers years ago, Dr. Patricia Deldin admired the program's model of building healthy habits through supportive peer groups. And she wondered, "Why don't we have something like this for mental health?"

"I decided to take the best from everything I saw and make one great, comprehensive program," says Deldin, a psychology and psychiatry professor at the University of Michigan Medical School.

The result is Mood Lifters, a program that brings adults facing stress, difficult life situations, depression, or anxiety together in peer-facilitated classes where they learn science-based strategies for improving their mental health. Deldin, founder and CEO of Mood Lifters, began formally pursuing the idea in 2014 through a fellowship at the Women's International Study Center in Santa Fe, New Mexico. The first Mood Lifters pilot ran in 2016. After running five groups (and 600 participants) through the program, gathering feedback, making improvements, and running a randomized control, Deldin had the data she needed to launch Mood Lifters as an effective modality for supporting mental health.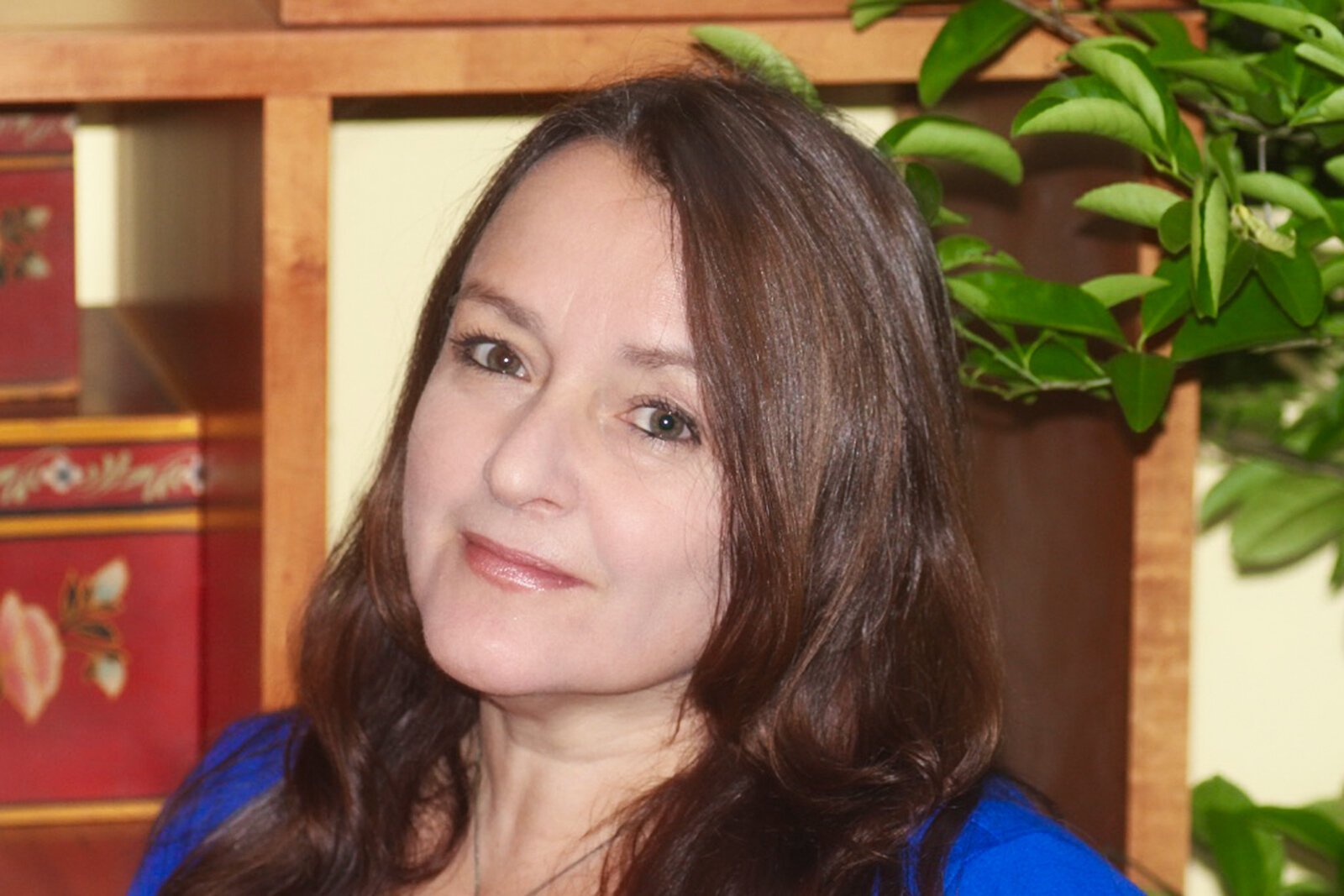 "We didn't invent anything. This tool is the best of what was out there and we put it in a novel, science-based format," Deldin says. "We know it works. On average, people with moderate to severe depression or anxiety are going to have significant improvement."

Participants take part in 15 weekly one-hour group meetings, facilitated by trained leaders and helpers. To help participants create habits that support their mental health, leaders assign them tasks to do at home during the week. A point system and weekly check-in foster accountability and encourage participants to stick with behaviors like eating healthier foods, getting enough sleep, or exercising regularly.

"[Mental illness] has biological, psychological, and social causes and consequences," Deldin says. "We know that some people have more biological predisposition to not sleeping well and that might lead to mood or anxiety disorders. On the other hand, once you have anxiety, depression, or stress, it might be hard to sleep. Relationships can help prevent stress and [help you] heal but also can cause problems. In Mood Lifters, people learn strategies that … set the foundation for a healthy mind."

The power of peer support

Accountability to group leaders, helpers, and other group members gives people the extra nudge they need to exercise more, eat better, and complete other assigned tasks that help improve their mental wellness.

"Mood Lifters is helping them to build the habit. In Weight Watchers, I had someone watching over me and watching the scale. That was powerful," Deldin says. "You have to have someone be there. It can never be just an app. The relationship with other members of the group was so important to how I made changes in my life."

Unlike talk therapy, Mood Lifters does not ask group members to share their deepest, darkest secrets. The program shares strategies, and group members discuss how those strategies are working for them.

"People don't have to share anything. Members talk about Mood Lifters as a class as opposed to therapy," Deldin says. "This doesn't feel like therapy at all. People are happy, talking, and engaged. It's a very different approach."

While developing Mood Lifters, Deldin tested peer-led meetings against meetings led by behavioral health professionals, but found no statistically significant differences. All leaders and helpers have completed Mood Lifters classes as participants. They follow the same standardized, evidence-based curriculum and have the option to consult with Mood Lifters professional staff if concerns arise. Some workplace groups and organizations sponsor Mood Lifters groups. However, the cost to attend as an individual is $50 a month — and scholarships are available.

"Mood Lifters is affordable because we don't have people like me who charge $200 an hour," Deldin says. "People can do the whole program, 15 weeks, for $200. That's less than the co-pay for therapy and there's no waitlist. Here in Ann Arbor at the [Eisenberg Family] Depression Center where I am, it takes weeks and weeks of waiting for people to get appointments."

Teresa Kruse leads five Mood Lifters groups: Two for adults affiliated with the Jewish Federation of Greater Ann Arbor, a new adult group sponsored by the Ann Arbor YMCA, and two groups for parents of children in palliative care. She was a Mood Lifters participant three years ago and says she "loved" the program. Her positive experience and her background in social work inspired her to take on what she describes as "extensive" training to become a Mood Lifters leader.

"It's one of the most fulfilling things I have ever done, to work with others who are having mental health issues or just need some mental health support," Kruse says. "I've had participants say to me, 'You and this program have changed my life.' It is incredibly rewarding."
Kruse became aware of Mood Lifters when her young son was hospitalized for open heart surgery. She saw a flyer on a bulletin board seeking research subjects to take part in the program and signed up.

"Being a parent of a critically ill child is incredibly stressful and has its own challenges: the emotional pressure and concerns of a sick child, the lack of sleep, and the stress of dealing with health care systems," Kruse says. "And the company I was working for was closing, so it was an especially stressful time. Mood Lifters was exactly what I needed. Every one of the 15 meetings was very valuable."

Now that Mood Lifters' adult groups have proven their effectiveness, the program is expanding to target specific demographics. Groups for athletes are already up and running. Soon, additional groups will support children, teenagers, older adults, graduate students, and young professionals.

"I'm delighted with the groups we are helping [and] with the specific groups we will have for the parents, elderly, teens, and athletes," Kruse says. "I also love the company and the people who work for it. Everyone has an attitude of 'How can we help? How can we make this better?' It's very rewarding."

Sarah Work leads Mood Lifters' groups at Corner Health Center in Ypsilanti, where she also serves as program evaluation manager. She has also completed Mood Lifters as a participant.
"For me, the most impactful thing was learning about thinking traps, which is pulled from cognitive behavioral therapy. The idea is that just because you think something does not mean it's true," Work says. "Our brain jumps to the worst-case scenario or to thoughts like, 'Oh, I'm such a screw-up. I'm a failure.' Those negative thoughts become habitual. When you think that negative thing about yourself so often, you believe it's true."  

For COVID-19 and beyond

Although COVID-19 has strained our collective mental health and prevented in-person meetings, Mood Lifters has continued to show positive results throughout the pandemic. In fact, when COVID-19 interrupted the group Work was leading in March 2020, changing it from in-person to virtual, she and Deldin did not expect to see improvements among the participants.

"We measure things like perceived stress, negative emotions, and social functioning. We were not expecting results. But we actually saw improvements, even for the frontline health worker [who was participating]," Work says. "I very much believe in the program. It saw people through a very difficult time [and] gave people coping strategies, social connections, and support to develop healthier habits for themselves and maintain mental wellness through all of this."

Mood Lifters is not a stand-alone answer for people who are actively suicidal, manic, psychotic, or have severe personality disorders — and Deldin stresses that the program does not replace traditional therapy and treatment. However, it has supported many group members in living lives with deeper meaning, less anxiety and depression, more joy, and better relationships.

"Some people won't go to treatment. Others can't afford it or don't need it. They are not having serious struggles," Deldin says. "The most important thing about Mood Lifters is that we are bringing high-quality care to people who would not otherwise get it."

A freelance writer and editor, Estelle Slootmaker is happiest writing about social justice, wellness, and the arts. She is development news editor for Rapid Growth Media and chairs The Tree Amigos, City of Wyoming Tree Commission. Her finest accomplishment is her five amazing adult children. You can contact Estelle at Estelle.Slootmaker@gmail.com or www.constellations.biz.

Photos by Doug Coombe except photos of Dr. Patricia Deldin courtesy of Dr. Patricia Deldin.